So how did the expo go? Was it all that it promised to be? Did things run to plan?
All we can say is "What a wonderful 10th Birthday the Franklin Positive Ageing Expo had".
This event is one of those quiet achievers for us. It is a lot of work and organising- to coordinate all the team for the day, get our flyers and promotional material together, and still have sanity at the end of the day.
Yes- Treena can tell you proudly that her head hit the pillow very early that night (almost a nana)- but surely that is an indication of a great busy day.
With Shoe Clinic Manukau's own Rewi Manahi keeping us company for the day and five AUT University Podiatry students -John, Lili, Aaron, Ken, and Yaslin [absent during this photo] assisting with the foot screening during the expo- Treena and Jason were certainly busy with lots of attendees enjoying the exhibit and wanting to know more.
The free foot screening gave everyone the opportunity to have the students discuss foot concerns with no obligation. It proved so popular that extra seats were necessary for those waiting to be seen. And everyone that had the screening were also given our flyer with the jellybeans attached.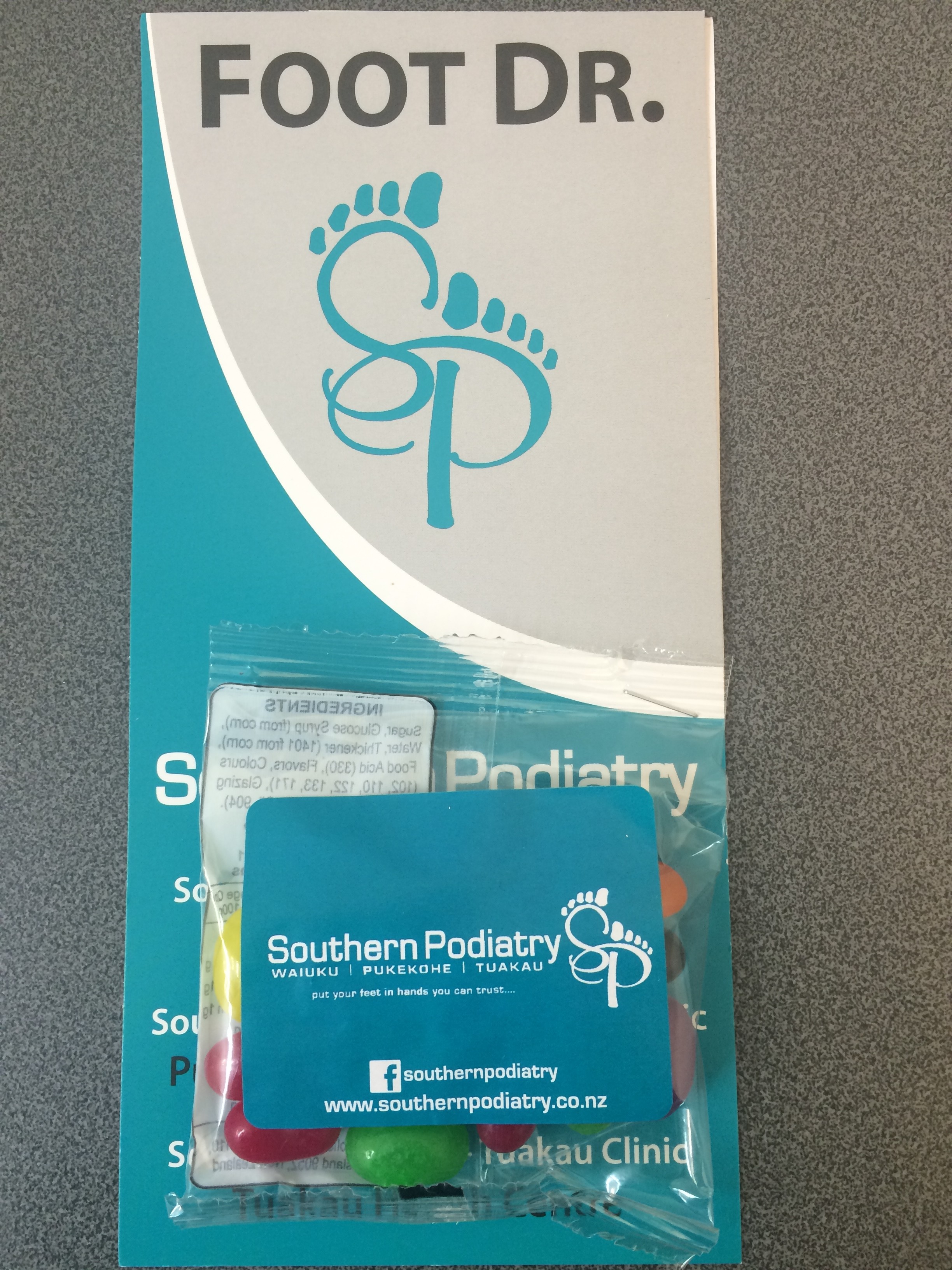 We found that Jelly beans are always great for any Nana, Poppa or in Treena's case- "Aunty" to have handy for the Grandchildren (or Nephews) who come to visit. And what a hit these little lollies were with everyone. There were even two "tweens" who asked permission to photograph the Jellybean foot on the display that Jason designed in one of his creative moments. We think it looks great.
We were lucky enough to get a couple of photos of the stand before the expo opened, before the whole stand got swamped by attendees at the expo. At times, there were moments where it was hard to find a bare patch of carpet with the influx of people.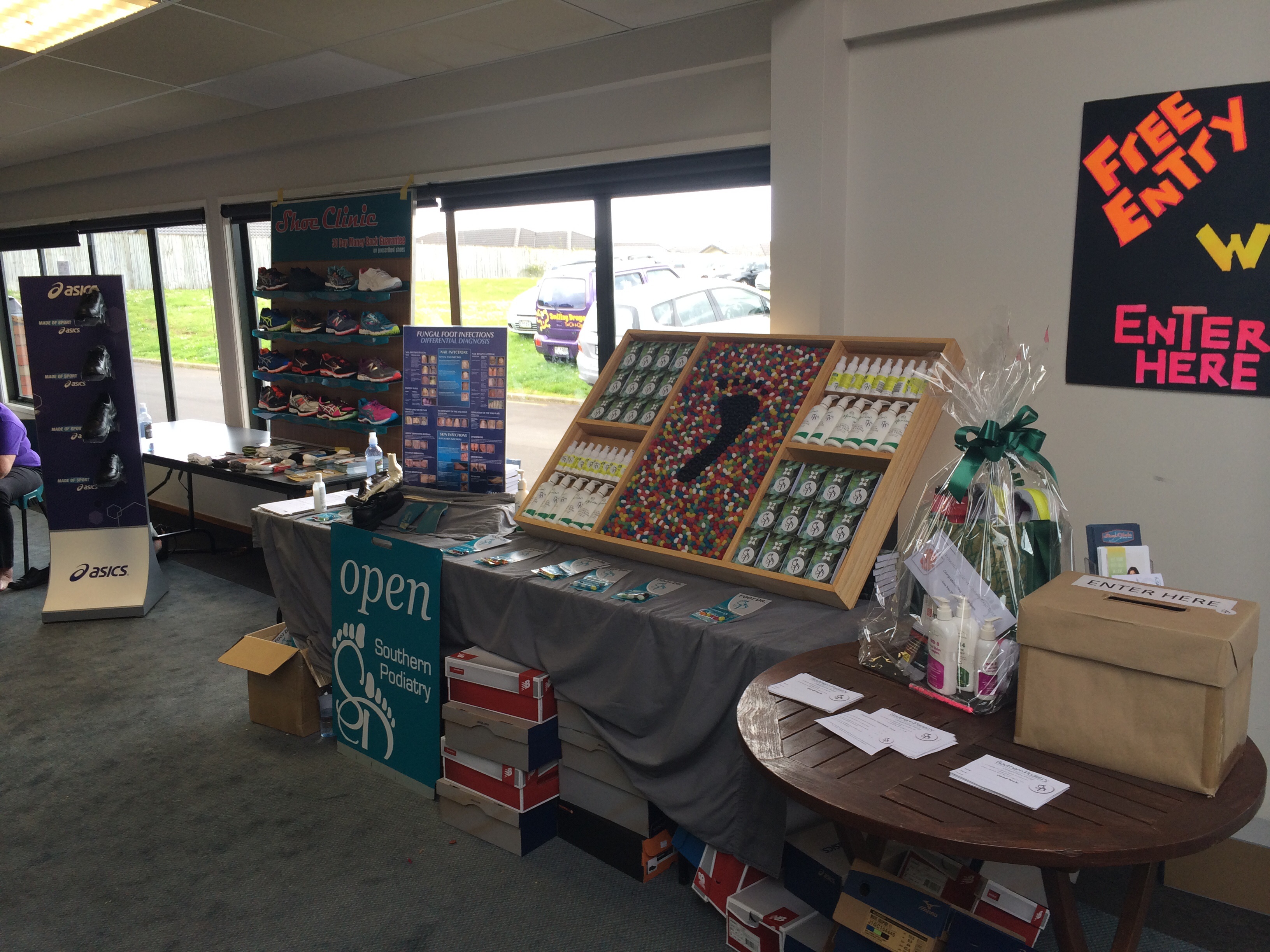 And who won the Prize on display at our stand?
The winner – Mrs D Schoen was drawn by Constable Nick Richards at the Expo. Her parcel was delivered this week and I am sure that several members of her family will benefit from the contents hidden within the packaging.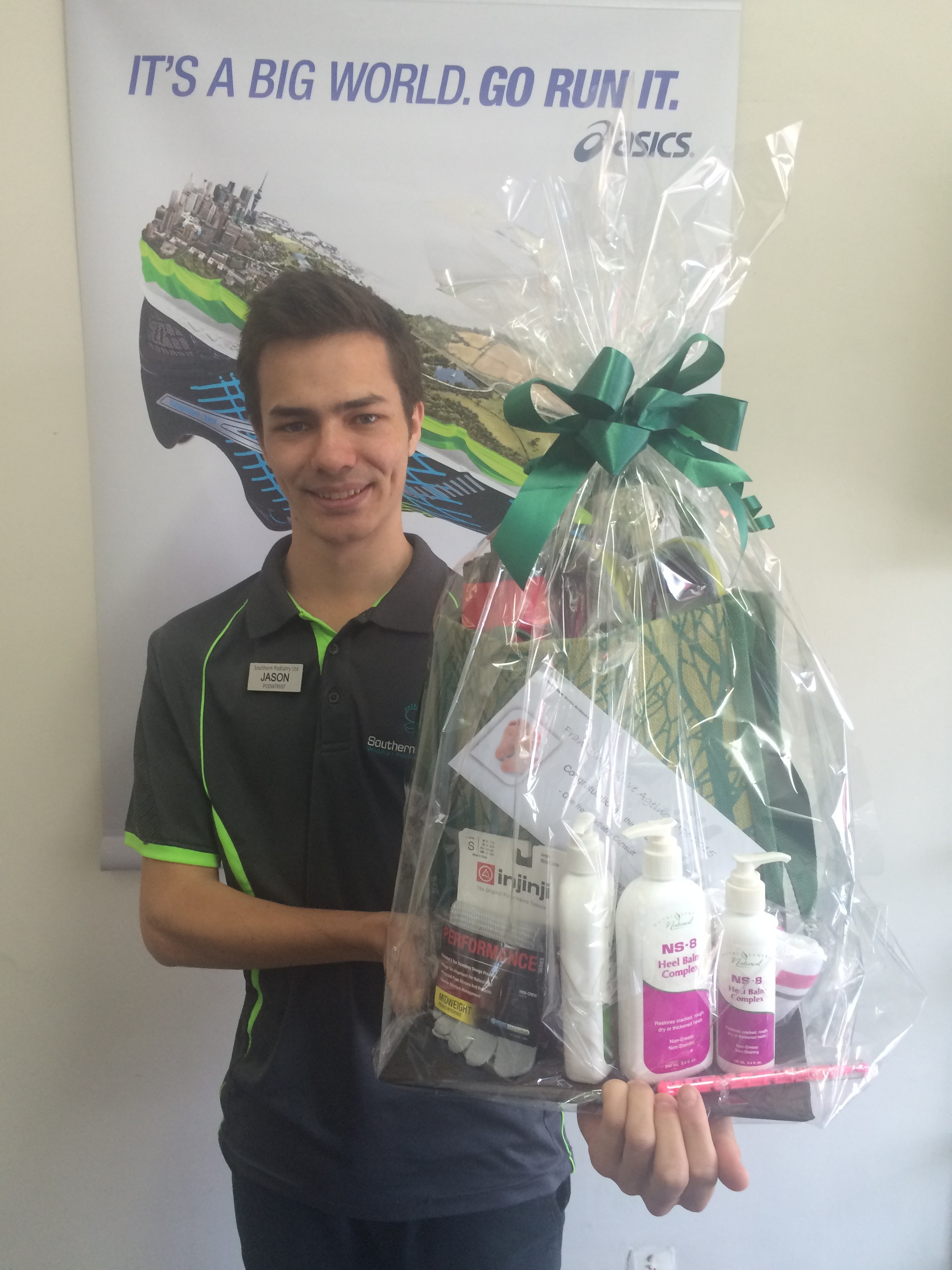 Overall we have to say that we loved our time at the expo. Getting people to understand how important foot health is, and what Podiatrists do is always our number one priority.
Perhaps we will see you at the next one. The dates have yet to be finalised, but the last Friday of September 2016  looks promising thus far.